23. 5. 2022
Do you want to help Ukraine and get something absolutely amazing from us in return?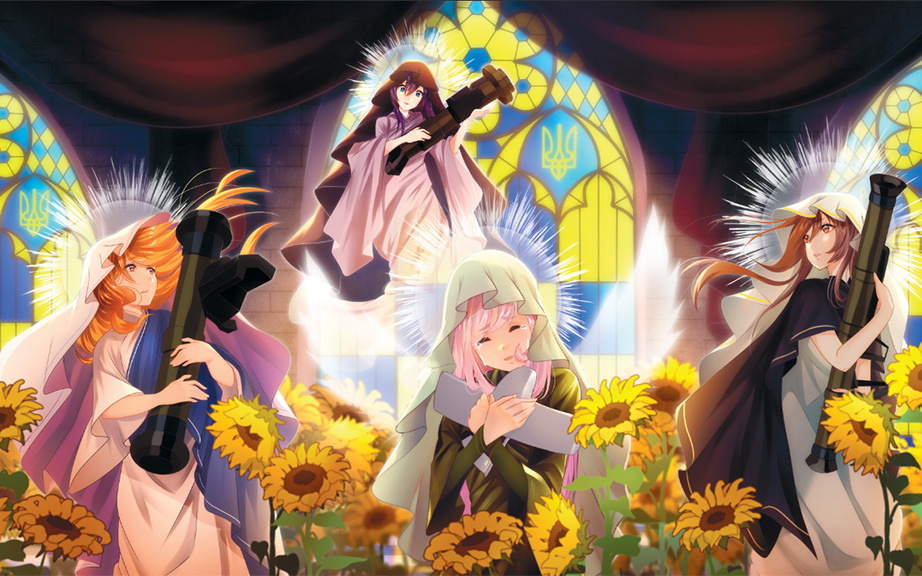 Unless you have spent the last three months in the deepest cave, you know that there is a war going on in Ukraine. The Ukrainian nation has managed to surprise not only the whole world with its resilience, but above all the aggressor - the Russian Federation - which considered it an inferior opponent. Despite all this, thousands of Ukrainians have already paid for this conflict with their lives, and millions have become refugees from the war, seeking safety in (not only) neighbouring countries. And it is they, as well as the entire Ukrainian nation, that we want to help with our initiative. But it will not be possible without you.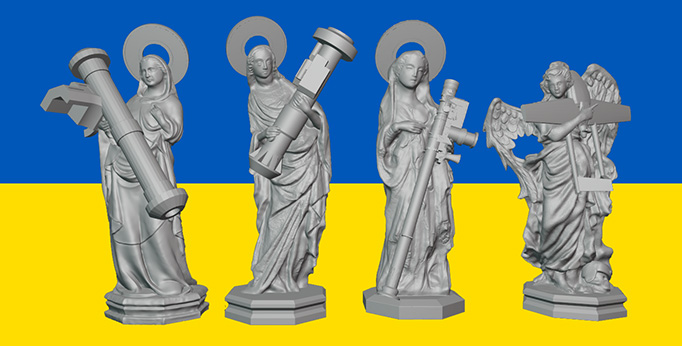 Have you heard of Saint Javelin? The meme emerged this March after the Ukrainians began literally decimating Russian armored units with US Javelin missiles. Then other Stinger and NLAW missile complexes entered the fray, and Turkish Bayraktar drones put the finishing touches on everything. And the Holy Quaternity was born. First, thanks to a few handy people, it was created as a figure that could be printed at home on a 3D printer. But we wanted something specifically for Magic: The Gathering players. So we enlisted the help of kimithepumpkin, one of our handy manga artists. And she created something absolutely amazing!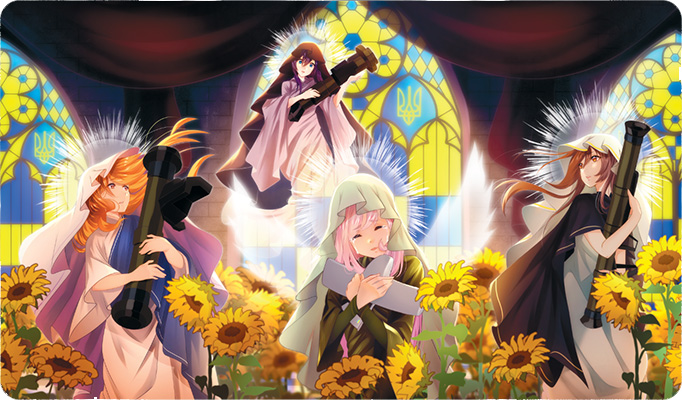 We are honored to present to you four new Ukrainian saints - Saint Javelin, Saint Nylawa, Saint Stingeria and Archangel Bayraktariel.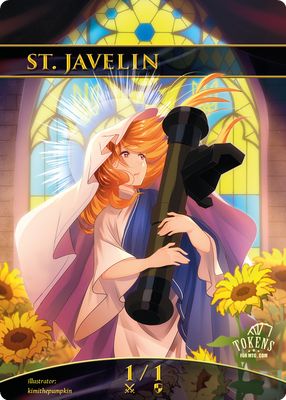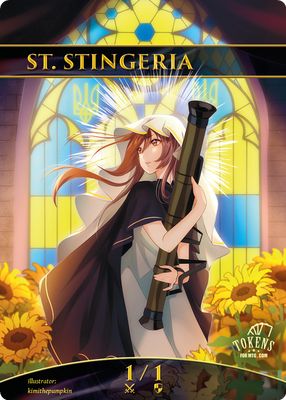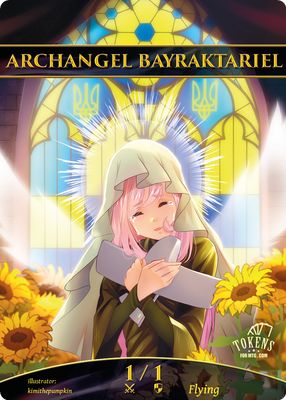 We have named the tokens after individual saints, so you can use them not only as 1/1 Soldier (we strongly recommend not using saints like 1/1 Slug etc., you risk the wrath of a higher power!) or, in the case of Archangel Bayraktariel, as a 1/1 Thopter, though it's downright suggested. For fans of glitter cards, we've also had foil versions printed. The playmats are only available in very limited quantities.
Tokens and playmat are available in our shop. By buying them you support Ukraine. Profits from these sales will go towards helping refugees and the Ukrainian army.

Thank you!