4. 3. 2019
Which designs are your most favorite? Is the wolf more popular than angel? We are introducing our "Battle of Tokens" brackets.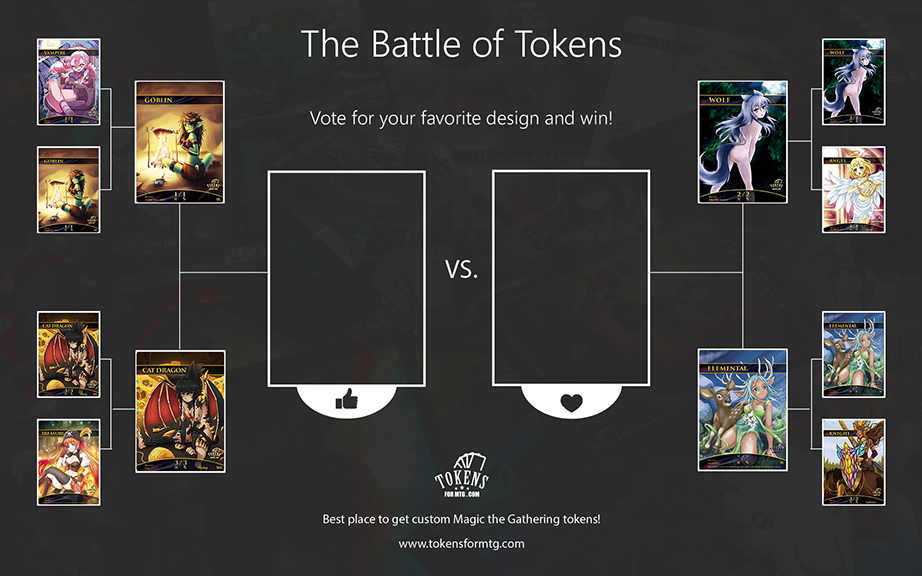 The time has come ... to find the truth. The truth about what tokens are your favorite ones. So we decided to pit them against one another. Each month, we start a new bracket battle, every time featuring tokens of particular artist or particular focus, and then let the people express their mind. To properly motivate you, you can win a whole set of tokens just by voting dutifully in the first one!
How it is going to play out?
Every battle bracket will pit eight tokens against themselves, in a single elimination bracket. Every single round will take three days (Monday to Wednesday and Thursday to Saturday). Vote for your favourite competitor by a specific reaction ("Like" or "Love"), and the winner will pass to next round.
Vote and win!
After the final round, we will make a draw of three of you, who voted in the individual rounds. These lucky voters will receive the whole set of the eight competing tokens! The more you vote, the higher chance to be drawn, because we draw from all the votes (so you can have seven virtual tickets with your name in the final pool)
The kick-off round will feature some of our most popular tokens. Decent wine-sipping in the moonlight vs gourmet cooking show featuring the rotisserie rat!
For current round vote at our Facebook pages until Wednesday March 20th, 10 p.m. (22:00) CET!