17. 9. 2022
Do you like the stained glass versions of the Dominaria United cards? And are you missing anything here? What? Tokens!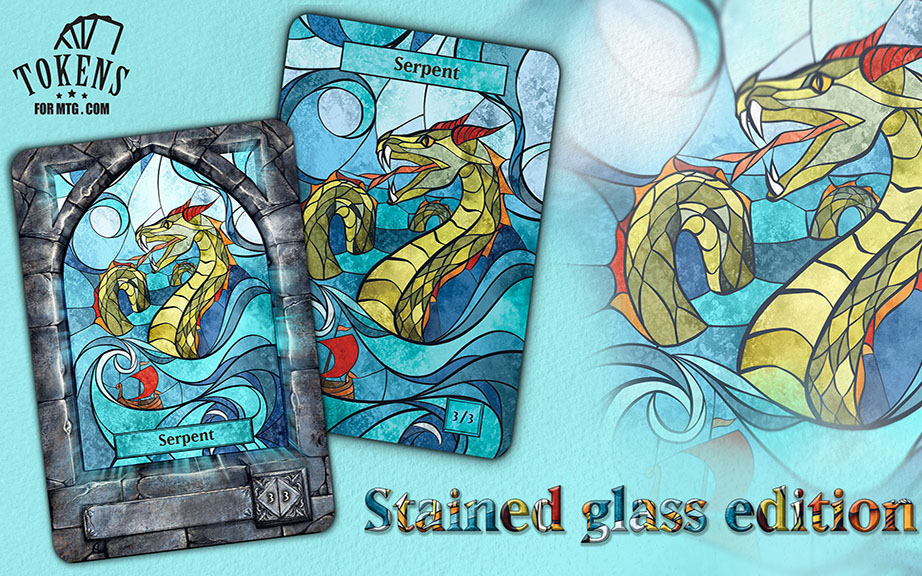 We've got an idea, but we're going to need your help!
Actually, the idea came over a year ago. Those stained glass windows look really nice, so how about creating a token set with such theme? And the great search for an artist began. It doesn't seem like it, but unlike fantasy or manga, not many people can draw stained glass. But after a long search, we succeeded!

The author of these three illustrations is a lady who also makes classic stained glass windows. We had her create three tokens on a trial basis and it turned out amazing, what do you think?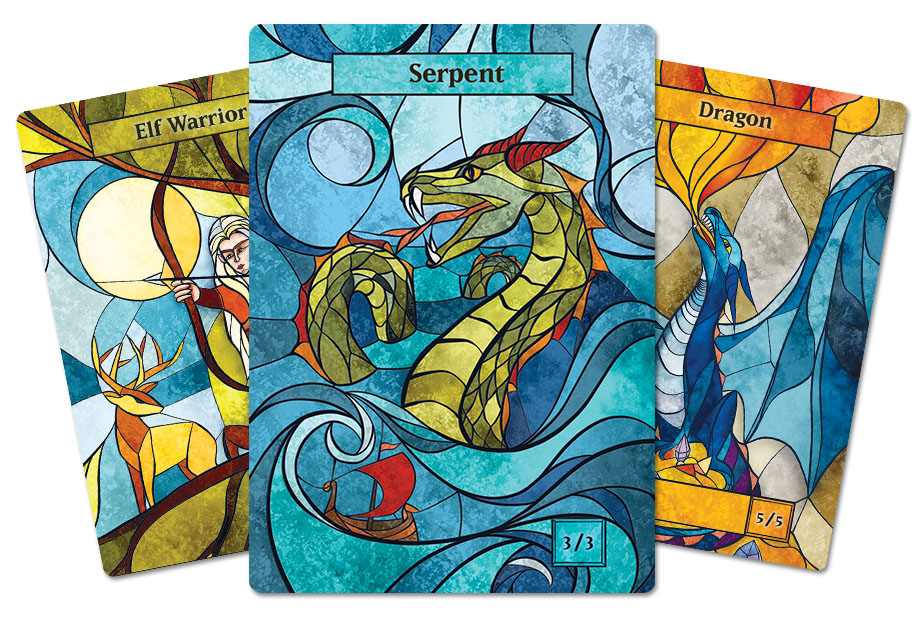 However, the complete set will require a lot of work, so we decided to leave it up to you if you want these tokens to see the light of day. So we've set up a Kickstarter campaign and you'll have 30 days to show us your interest.

Each of the tokens will come in four versions - Stone Window Border or Borderless and both of these versions in regular or foil.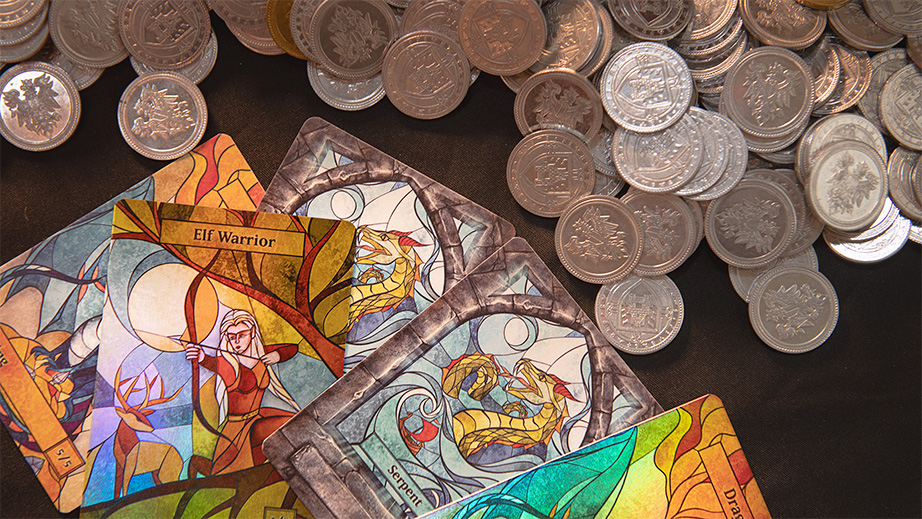 And even if you're not interested in the tokens, at least check out the short video at the beginning of the campaign. We had a lot of fun making it.