15. 6. 2020
After some time, we have prepared a contest for our fans. Vote for your favorite token and win a voucher for a purchase in our shop.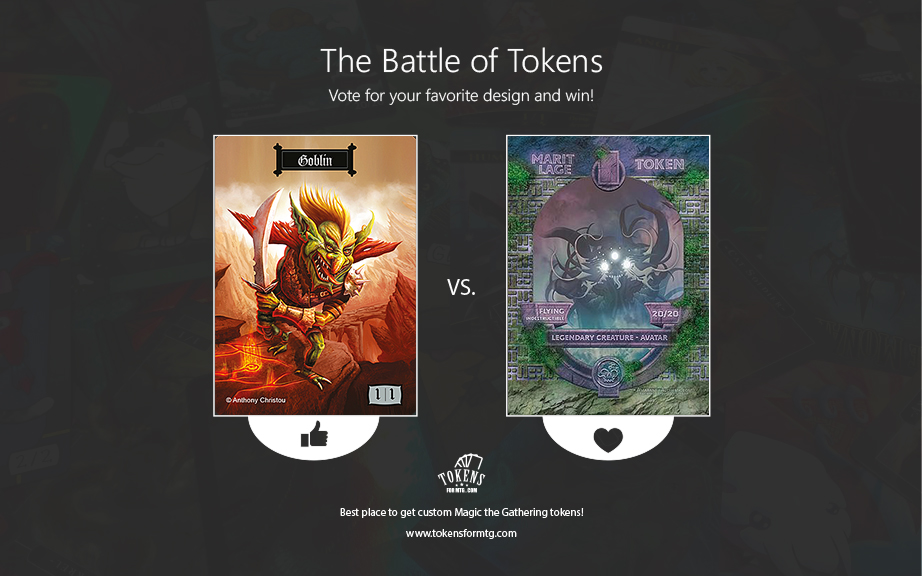 How to participate?
The voting happens on our FB page. We begin a bracket with eight tokens from eight different authors. Every Monday, we set a single elimination vote for two tokens, until the last one is standing. Each vote means one entry into the final draw. If you are diligent, you can get seven entries and a higher chance for being the voucher winner.
For any current round, you can vote from Monday to Sunday, as follows:


1./ Give a "like" or "love" to the picture of competing tokens, by your preference.
2./ In comment, state the name of the author and which his or her token do you like the most.
Be careful to do both, because only fulfilling both conditions gets you a entry for this round. Also keep in mind that you have to like and comment on the original post on our page, shared ones do not count!
If you are lucky, you will become one of the five happy fans that receive a voucher for 20 USD / EUR that they can use for their next purchase.