9. 8. 2017
Which tokens from Amonkhet block inspired us to make our own versions of them in the fifteen batch?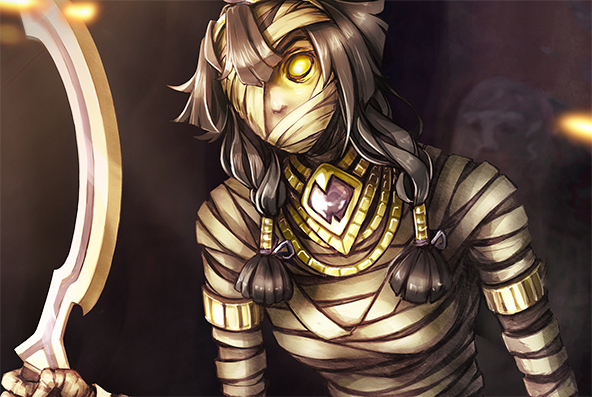 Two cat-lords are quite compelling reason why we could have not dared to omit a new Cat token. In addition to that, we have a Cat-themed Commander deck coming in the Commander 2017 in less than a month, and who knows, maybe you will find a use for them there as well. The cat here is probably one of the few beings on Amonkhet who really enjoys her life just now...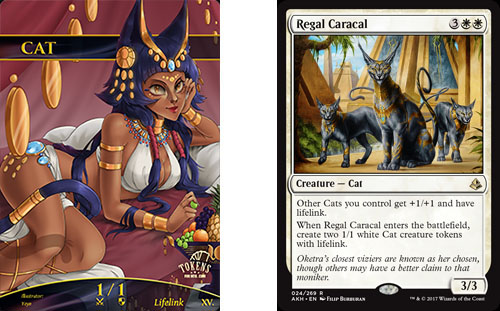 Are you trying to figure what expansion set contained a card that makes 3/3 Horrors? The answer is....none. But if you bought the Archenemy : Nicol Bolas product, you will surely need them - they are created by no less than two Bolas's schemes.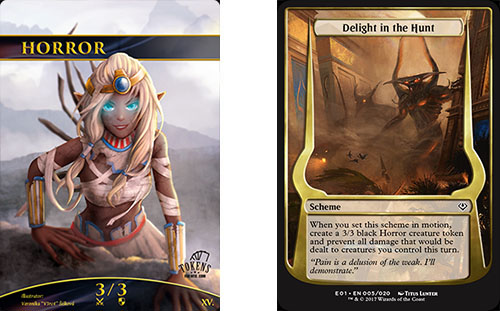 There is no greater blight than a swarm of Locusts laying waste to your crops. And what they do not eat outright, they take away.
You were asking for a regular Plant token for a long time; and because we made it only as nonfoil promo in the Christmas edition of Collector's Pack, we decided to include it in the recent batch.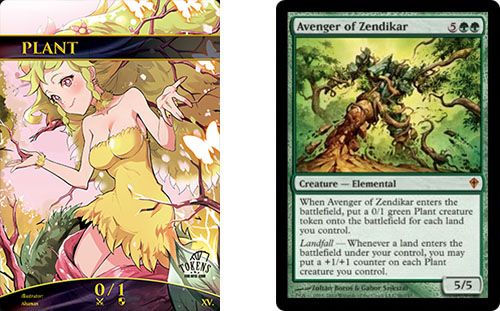 For the Organized Play Support kit, we chose probably the most iconic token from the Egyptian-themed plane - a Mummy. Well, in fact, a Zombie, but...you get it, right? What? What do you say? That it looks familiar to you? You are pretty right.
Starting with this one, the kits underwent a slight change. We are changing the two-month period to three-month one. The kit will now hit the shelves along a new expansion, and we will aim for thematic connection between them. With regard to that, we increased the number of tokens contained from 32 to 48, to reflect one more month of validity of the kit.
Game kits are available for stores only! If you are a shop owner and you are interested in wholesale and game kits, you can contact us or make direct registration to get access for those special products and wholesale prices.