22. 11. 2022
Christmas is coming and that's why we have prepared one special event for you. Do you want to get unique tokens for free?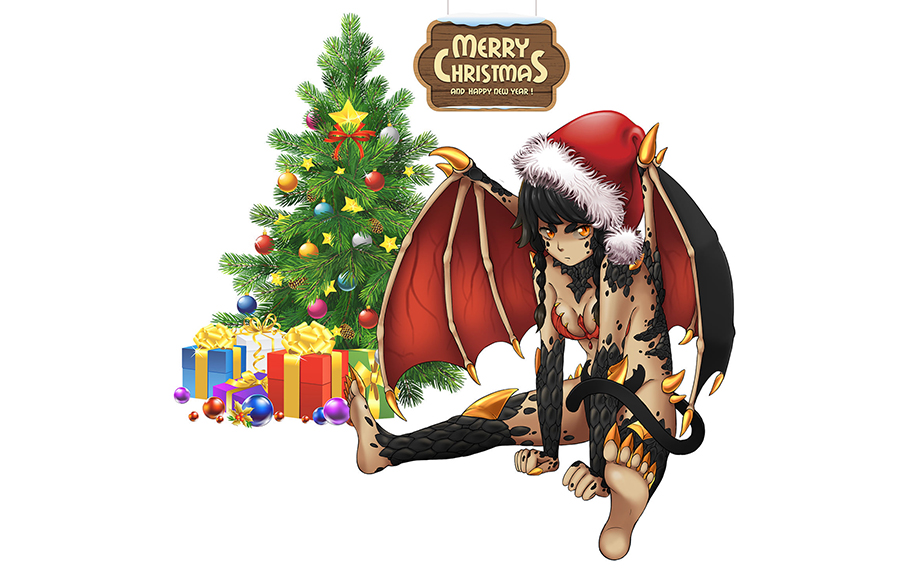 If you are a fan of two of the most popular brands - manga tokens directly from tokensformtg.com and Cats & Cantrips by Leah Andersen, then watch out: There are two special tokens you won't find in the regular offer.

For manga fans, there is a special 4/4 Dragon version. So if you have Sarkhan the Planeswalker in your deck, or cards like Broodmate Dragon, Descent of the Dragons, or if you like to equip your minions with Sword of Dungeon and Dragons (heh heh), this sexy dragoness will be happy to join in the destruction of your opponents.

Do you prefer cute animals? Leah's chameleon will mimic anything you point at. Leah drew this token exclusively for us, so you really won't get it anywhere else.
We add these tokens as a Christmas gift to every order of manga tokens/playmats (4/4 Dragon) or tokens/playmats/sleeves by Leah Andersen (Copy token) of at least 20 USD / 20 EUR / 500 CZK.
The tokens will not appear in your cart, but don't panic, they will be in your shipment!

This applies to all orders placed before December 31, 2022.