13. 5. 2021
If you haven't ended up baked in a pie or stomped on by a Godzilla, now is your chance to explore a world where Wizards took an inspiration, for a change, from Harry Potter. And, man, they really were not holding themselves back with the tokens!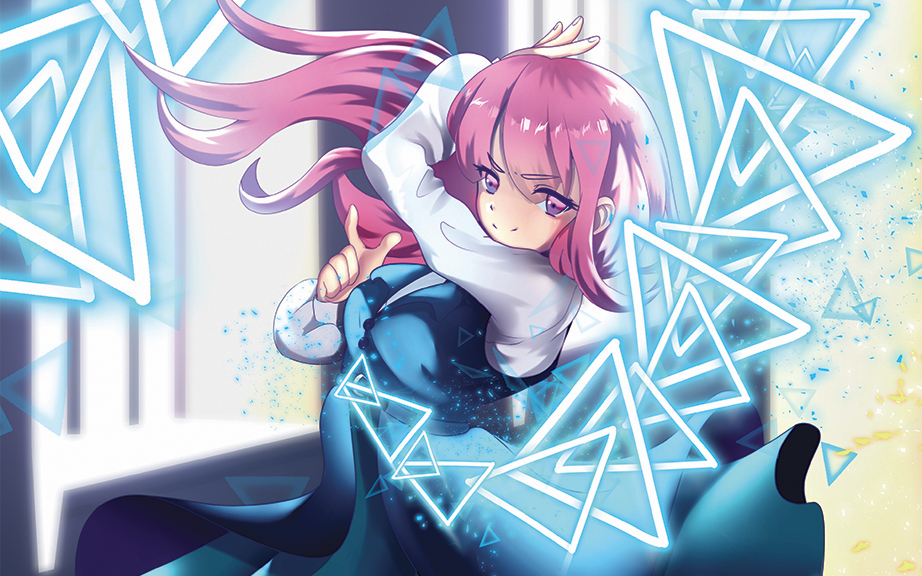 Each one of the colleges has its unique mascot, that is represented in the game by a unique token. You can bet that some of our artists haven't let such an opportunity lying idly. So, we have for you not only a new batch of tokens, but also new artists. Let's have a look ;)
Your favorite manga tokens were made this time by two artists – Misherio and a new artist Kimithepumpkin. Kimi is also the author of the Foretell token that we owe you since last time.
A full five of the Strixhaven tokens were made also by the much liked Leah Andersen, who, per her own words, woke from winter hibernation and started drawing like her life depended on it. Thanks to her ardor, you are going to get a cutely toothy Koma's Coil, Satyr, Tentacle, or another version of Rat.
| | | |
| --- | --- | --- |
| | | |
| | | |
| | | |
All the mascots, along with the Avatar, were made also by David Mongado. As a bonus, you are getting also the Goblin and a futuristically looking Germ.
And then, a couple of new things from Andrea Radeck. Her tokens are always playing on a humorous string. By the way, do you recognize what the Pest is carrying?
After some time, we got also some tokens from the Durdling Around comic author, David Lee. Admit that the Shark solved its flying ability rather originally,
Last but not least, allow us to introduce our second new artist, Mike Bakker. Mike specializes in gaming industry and his fantasy arts really give that out. He claims to add more tokens along the way and we believe you would like his works.
Is that all, you ask? Almost. We got a couple more things. Literally. If you are seeking a new playmat, now keep your eyes open. We mentioned Leah's recent hyperactivity in the beginning. So – imagine that she made a whole playmat art!
Do you own the Power Nine? No? Well, we understand, especially regarding the price. Yet, for a mere fraction of the price, you can have the Pawer Nine!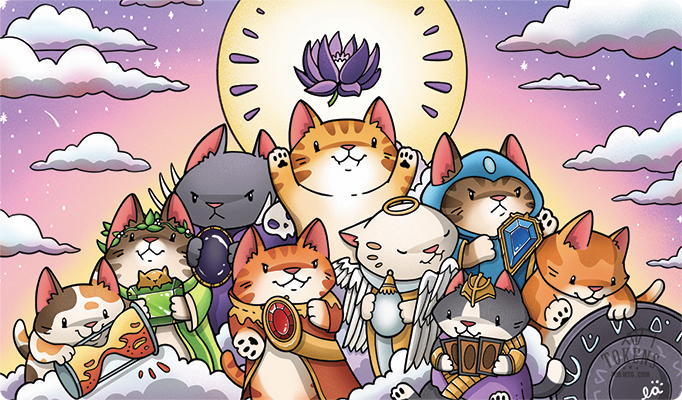 Another playmat's theme is the chance meeting of Prismari and Quandrix students in the hallway. And because cats are well-known drama queens, the outcome could not be other than a fight.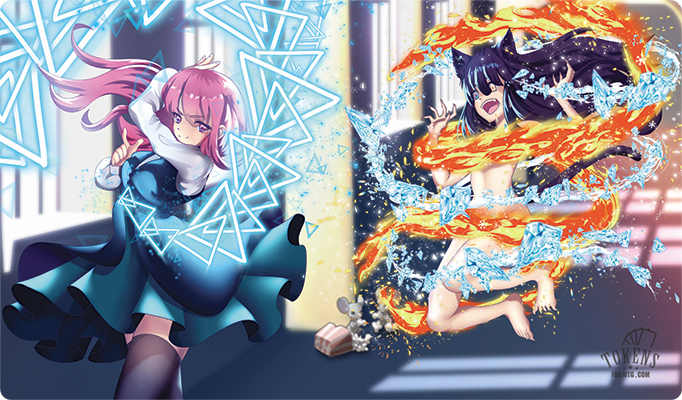 And..now it is really all. For now. Do you like the new tokens? Support your favorite artists by buying them, show them to your friends and other players, and especially – write us an e-mail or share your thoughts/opinions on them on social media.