4. 5. 2021
I think the most important thing is to determine what you like to draw and find a target audience based on that, says our manga artist, Eliska Wernerova.
Please, introduce yourself shortly.
Hi! I'm Eliska Wernerova, an artist from Czech Republic. I'm currently working as an illustrator in a game studio based in Prague. In my free time I'm mainly interested in drawing cute anime girls, currently exploring the joys of using traditional media, mainly markers and watercolors. Besides that I'm also a big fan of cosplay and various other creative activities, such as papercrafts and miniature painting.
How long have you been drawing?
I'd say that I was drawing since I could hold a pencil as a child, just doodling occasionaly. However, I started taking art more seriously, doing some deliberate studies and considering an art career 7 years ago. It's been a long journey and I wouldn't say I'm near the end, still practicing and aiming to improve.
What is your favorite drawing theme?
As I have already mentioned I love drawing cute anime girls. I tend to focus on bright colour palettes and fluffy round shapes the most when I create my illustrations. I hope that in the future I'll be able to successfully convey a cheerful, light atmosphere in many variations.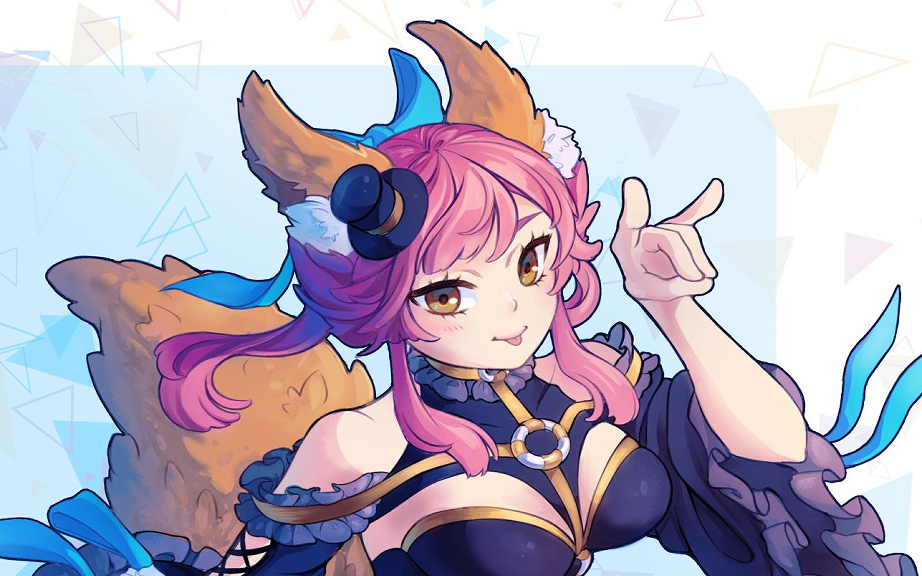 There is often a place for illustrators at various events. Would you say that it is good to participate in them as an artist?
Sure! I think it's a good opportunity to get to know other artists as well as try to sell your own works. It's definitely a worthy experience.
What do you think is the hardest thing about an artist's job?
I think that the hardest part is to clearly understand the client's idea and needs and customize the final artistic output based on those needs. The overall communication is crucial, especially when it comes to commercial works where your artworks directly influence the client's business.
Do you have a goal you would like to achieve?
Right now I'm trying to learn drawing traditionally with markers, watercolors and pencils, because that was the main media I used when I started drawing seriously. And honestly, I have forgot how calming and therapeutic could drawing on paper be, when I switched to full digital drawing. One day I hope that my traditional drawings will be on the same (or even higher) level as my digital ones and I'll be able to achieve the quality to sell my traditional artworks at conventions (when they hopefully open again after this long COVID situation ends).
How COVID affected your personal and professional life?

Fortunately, the COVID didn't affect our company's bussiness that much. However, at the beginning of the first quarantine in March 2020, we were a newly established team and we barely knew each other, so the communication between the members of our team and the managers had many complications. But after some time we learned how to communicate effectively through online platforms.

When it comes to my personal life, I had to stall all my cosplay projects due to the COVID situation, since every convention in our country had to reschedule. I also didn't have many opportunities to meet my friends and when the govenment heavily restricted travelling between the country districts, I even had to face some complications just to spend the Easter holidays with my family. It's not an easy situation, especially for people's mental health. And like everybody else, I really hope things will soon return back to normal.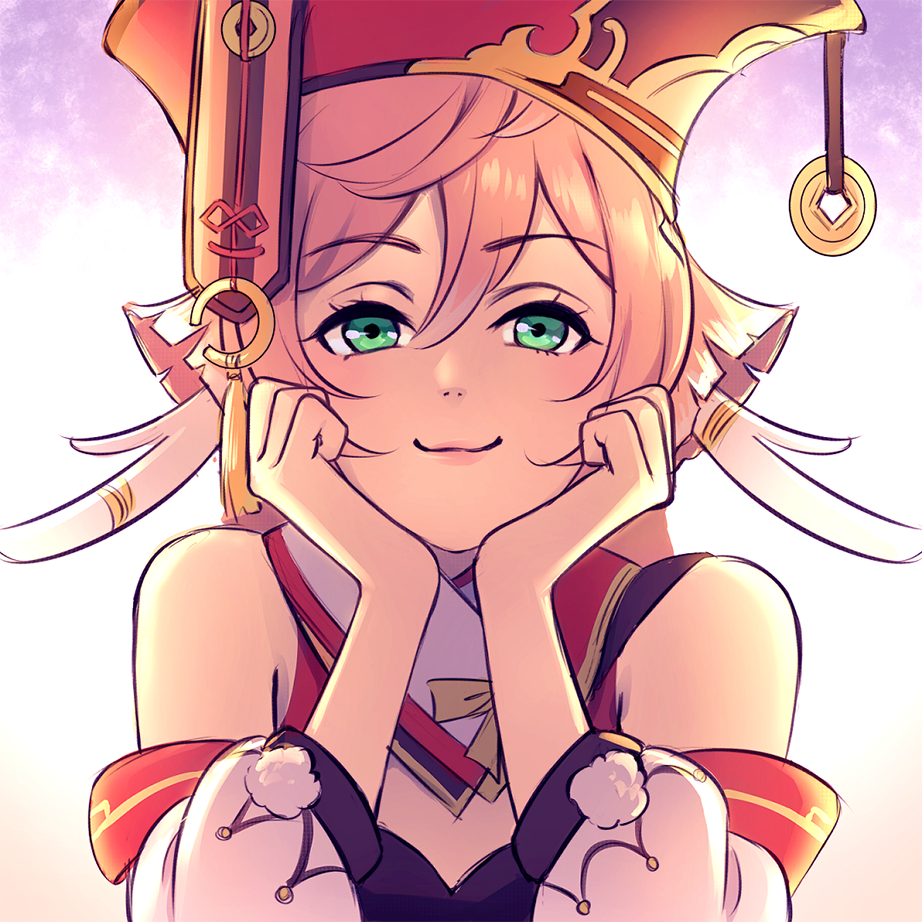 Do you accept commissions?
Yes, but as I'm working full time as an illustrator I tend to open a very limited amount of slots, since I want to also have some time for my personal drawings. If you're interested in commissions/business inquiries, you can always reach me via my e-mail: jellyponsan@gmail.com
Many beginner artists do not know much about self-presentation and how to attract new customers. What would you advise them?

I think the most important thing is to determine what you like to draw and find a target audience based on that. When it comes to self-presentation it highly depends on the nature of your target audience. What social media they like to use, how to communicate with them, etc. The best thing is, if you already are a part of a fandom and you like to base your artworks on that. It will become much more natural to communicate with your peers from the same niche and you will know which drawings they would probably like to see.
Where can people see your arts and reach you?
On social media I publish my works under the nickname "Jellypon art". I use Twitter and Instagram as my main platforms, both, because they are convenient and intuitive for artists to use and also you can find many communities that are interested in art-related content.
Thanks for your time, Eliska, we look forward to your next tokens!

As Elda is part of our artist group, check out her awesome tokens. By purchasing them, you will support her work!
Are you an artist and you want new people to know about you? We can write a similar article about you and help you find new fans. Write to us!